UBRASS - PE Floodset & Accessories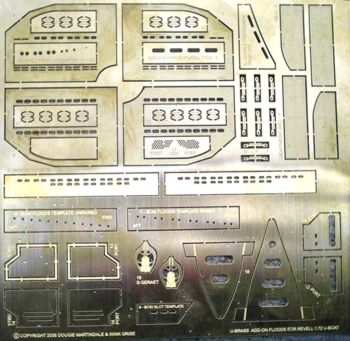 This set helps you depict accurate flood patterns (flood/vent/drain holes) for almost any type VIIC or even VIIB u-boat, including the VIIC/41. Includes Rivet Detail, accurate Torpedo Doors, Exhaust Patterns, Tensioners, Turnbuckles, S-Geraet and more. 1:72 scale.
---
The Revell VIIC is a good kit, but really needs some basic improvements. In 2006, as "UBrass", we introduced our first improvement set, the Flood and Vent set. Demand became great and production was taken over by White Ensign Models (WEM) in the UK.

The set is now available exclusively from WEM
The support documents (research) have been combined into The Wolf Pack, available in the AMP library.
To order The Flood & Vent set, go to WEM.
WEM U-BRASS PE SET Includes:
CHEEK PATTERN B (or with modification PATTERN A)
CHEEK PATTERN VIIB (or with modification PATTERN C)
DRILL TEMPLATE for MAIN FLOODS (to add more)
TORP DOORS - resized with rivets to fit cheeks
DRILL TEMPLATE for SADDLE TRIO FLOODS
SIDE FLOOD (use as replacement or as DRILL TEMPLATE)
DRILL TEMPLATE for BOW ROUND FLOODS - PAIRED
DRILL TEMPLATE for BOW ROUND FLOODS - UNPAIRED
DRILL TEMPLATE for BOW SLOTS (2 HOLES STBD, 3 PORT)
DRILL TEMPLATE for SIDE CURVED ROUND VENTS
TENSIONERS (11 needed, 3 spares)
EXHAUST PATTERN 4
EXHAUST PATTERN 5 - PART A - FRAME
EXHAUST PATTERN 5 - PART B - GRILL
DRILL TEMPLATE for CONNING TOWER SIDE U201 Series pattern
S-GERAET + spare
TURNBUCKLES
BOW INTERNAL TORP BRACES (replaces kit parts 14 + 15)
4 page Instructions with photos/diagrams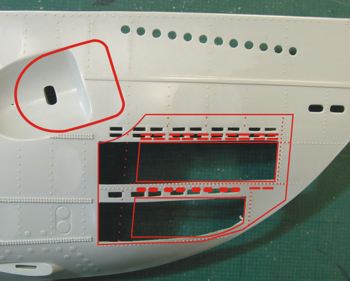 "cheek" overlay, also allows for anchor well repositioning
U 557 with UBrass
Click the banner to go to U 557 site and see U-Brass parts in action.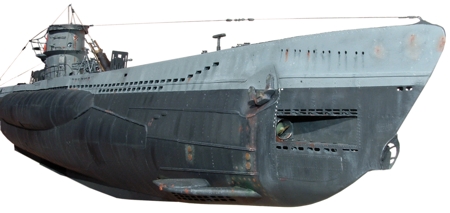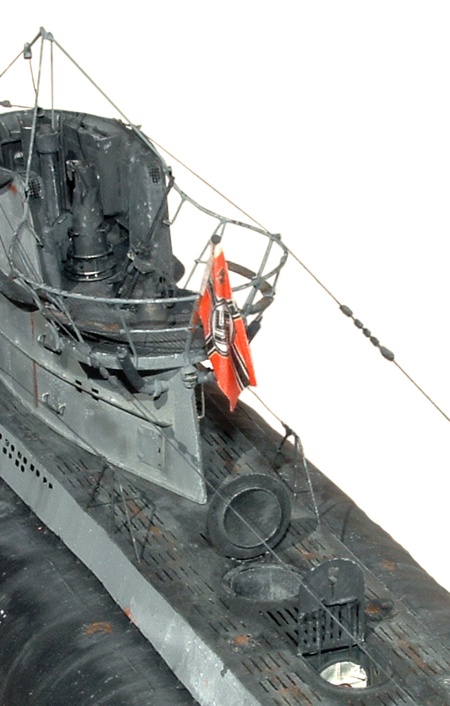 For more, go to the U 557 site: U 557 Build Diary.