US SUBS
SUBS: GATO BOTTOM KINGSTONS: DRAFT!!!
This is a ROUGH plan of the bootom openings. It is traced from an actual plan, but adjusted to fit frame locations on the Revell 1:72. It is NOT complete but may be some use, depsite the shapes not being marked yet (some Kingstons had flapper covers, some were internal, some were open). A work-in-progress.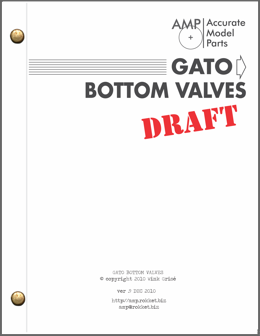 SUBS: GATO TORPEDO SHUTTERS: The Major Types (220kb)
What boats had what type of shutter when?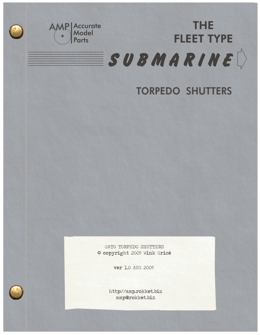 SUBS: GATO-BALAO FRAME RULER (SCALE) (10kb)
Robert Morgan's Scale ruler for frame positions (24" and 30")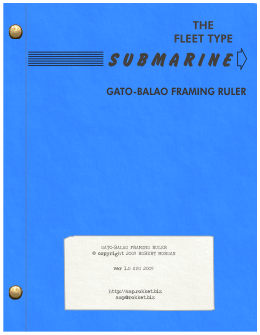 SUBS: GATO FRAME PLAN (PROFILE) (82kb)
Hull profile with frames and landmarks (EB)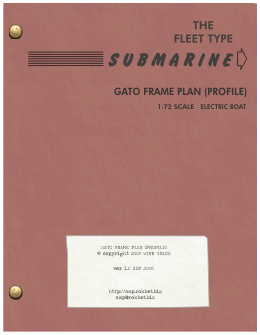 SUBS: GATO BOW LIMBER VARIATIONS (25kb)
The 4 major Bow Limber patterns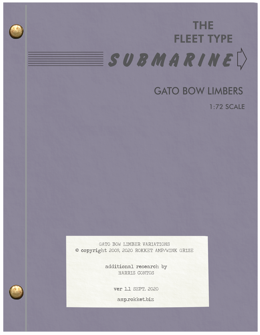 SUBS: GATO DECKS: Wood v Metal (220kb)
What boats had what type of deck when?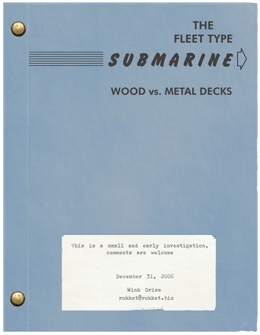 SUBS: GATO - CONVERTING EB to PORTSMOUTH (75kb)
What needs to be done to change yards