ORDER Scale FABRIC Flags
---
HOW TO ORDER
ADD items to your cart: each section has ADD to CART
DELIVERY
Decals, Flags, and small Resin are €2.75, adding on CHECKOUT. Larger items have delivery built in to price.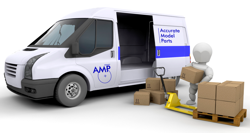 PRICES
ALL PRICES ARE IN EUROs. Australian residents have GST added at checkout.
STOCK
Your particular flag may not be in stock. Please allow 1 week+ for printing.
PROOF OF MAILING
To keep your postage costs down, we ship small parcels as Letters whenever possible. With this inexpensive method there is no proof of mailing available . This means that if your package is lost in shipping, AMP cannot track it or replace it. It is gone. AMP cannot be responsible for lost packages.. We are not a postal service.
If you require proof a package was mailed, please choose the more expensive REGISTERED MAIL. Note that Registered mail is a Postal Service charge, AMP do not add any fees on top.
We ship by International Air Mail from Australia and Scotland. Though Post Offices quote short times for delivery, usual Air Mail from Australia is 7-10 days (12-14 in extreme, and 5-7 by odd chance). From Scotland to Europe is 3-5 days, North America 5-7, and to the Rest of World 7-10. 14+ is common. Buyer responsiile for local Customs/Duty fees and laws.
USA GOVT SURCHARGE NOTE - USA €6.75 (USD & AUD $9.00) SURCHARGE
Due to USA heightened border protection and increased aviation security measures, AusPost now charges a A$9.00 surcharge on all parcels over 500 grams (17.65oz) destined for the United States. This includes all US states, territories and other countries with open transits through the US. This is beyond AMP control.
We pack items carefully. Packaging is included in the shipping charge.